During a press conference in Riga, European Capital of Culture 2014 where this year's 27th European Film Awards will take place, the European Film Academy and EFA Productions announced the titles of the 50 films on this year's selection list, the list of films recommended for a nomination for the European Film Awards. With 31 European countries represented, the list once again illustrates the great diversity in European cinema.
The selected films also cover a wide range of genres and themes from comedies to family drama, political satires and historical epics, from thrillers to literature and theatre adaptations. 50 films will be competing in the 2014 European Film Awards this year, including Cannes Palme d'Or winner Winter Sleep, Cannes Best Actor winner Mr. Turner, Force Majeure and the director's cut of the highly controversial Lars von Trier double feature of Nymphomaniac Parts 1 and 2.
Founded in 1988, the European Film Academy now unites more than 3,000 European film professionals with the common aim of promoting Europe's film culture. Throughout the year, the European Film Academy (EFA) initiates and participates in a series of activities dealing with film politics as well as economic, artistic, and training aspects. The programme includes conferences, seminars and workshops, and a common goal is to build a bridge between creativity and the industry. Some of EFA's events have already become an institution for encounters within the European film community.
The 2014 Selections are: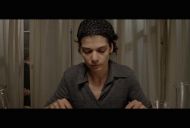 ALIENATION / OTCHUJDENIE – Bulgaria (77 min)
Director: Milko Lazarov
Screenwriter: Kitodar Todorov, Georgi Tenev, Georgi Tenev
Producer: Veselka Kiryakova
Main cast: Neda Iskrenova, Iva Ognyanova, Dora Markova, Mariana Zhikich, Kitodar Todorov, Christos Stergioglou, Ovanes Torosian
[divider]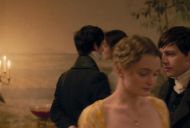 AMOUR FOU – Austria, Germany, Luxembourg (92 min)
Director: Jessica Hausner
Screenwriter: Jessica Hausner
Producer: Alexander Dumreicher-Ivanceanu, Bruno Wagner, Philippe Bober, Bady Minck, Antonin Svoboda, Martin Gschlacht
Main cast: Stephan Grossmann, Birte Schnöink, Christian Friedel
[divider]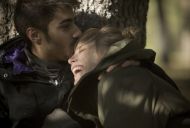 BEAUTIFUL YOUTH / HERMOSA JUVENTUD – France, Spain (102 min)
Director: Jaime Rosales
Screenwriter: Enric Rufas, Enric Rufas
Producer: Jérôme Dopffer, José María Morales, Jaime Rosales, Barbara Diez
Main cast: Ingrid García-Jonsson, Carlos Rodríguez
[divider]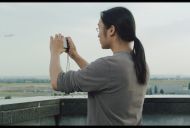 BIRD PEOPLE – France (128 min)
Director: Pascale Ferran
Screenwriter: Guillaume Bréaud, Guillaume Bréaud
Producer: Denis Freyd
Main cast: Clark Johnson, Geoffrey Cantor, Taklyt Vongdara, Josch Charles, Roschdy Zem, Camélia Jordana, Anaïs Demoustier, Radha Mitchell
[divider]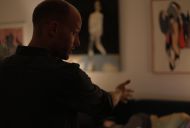 BLIND – Netherlands, Norway (96 min)
Director: Eskil Vogt
Screenwriter: Eskil Vogt
Producer: Hans-Jørgen Osnes, Sigve Endresen
Main cast: Ellen Dorrit Petersen, Vera Vitali, Marius Kolbenstvedt, Henrik Rafaelsen
[divider]
BLIND DATES / SHEMTKHVEVITI PAEMNEBI – Georgia (99 min)
Director: Levan Koguashvili
Screenwriter: Boris Frumin, Levan Koguashvili
Producer: Suliko Tsulukidze
Main cast: Ia Sukhitashvili, Archil Kikodze, Andro Sakvarelidze
[divider]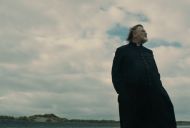 CALVARY – Ireland (100 min)
Director: John Michael McDonagh
Screenwriter: John Michael McDonagh
Producer: Flora Fernandez Marengo, Chris Clark
Main cast: Marie Josée Croze, Chris O'Dowd, Brendan Gleeson, Kelly Reilly, Aidan Gillen, Domhnall Gleeson, Dylan Moran
[divider]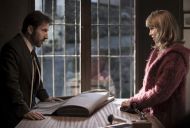 CANNIBAL / CANÍBAL – Russia, Romania, France, Spain (113 min)
Director: Manuel Martín Cuenca
Screenwriter: Manuel Martín Cuenca, Manuel Martín Cuenca
Producer: Manuel Martín Cuenca, Simón De Santiago, Fernando Bovaira
Main cast: Olimpia Melinte, Antonio De la Torre
[divider]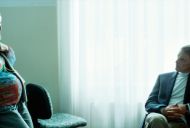 CLASS ENEMY / RAZREDNI SOVRAŽNIK – Slovenia (112 min)
Director: Rok Bicek
Screenwriter: Nejc Gazvoda, Rok Bicek, Nejc Gazvoda
Producer: Aiken Veronika Prosenc, Janez Lapajne
Main cast: Pia Korbar, Jan Zupancic, Daša Cupevski, JanVrhovnik, Estera Dvornik, Špela Novak, Kangjing Qiu, Nataša Barbara Gracner, Voranc Boh, Doro
[divider]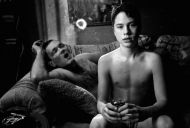 CONCRETE NIGHT /BETONIYÖ – Denmark, Sweden, Finland (96 min)
Director:
 Pirjo Honkasalo
Screenwriter: Pirjo Honkasalo, Pirjo Honkasalo
Producer: Misha Jaari, Mark Lwoff
Main cast: Anneli Karppinen, Johannes Brotherus, Juhan Ulfsak, Jari Virman
[divider]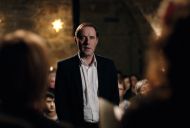 DREAMLAND / TRAUMLAND – Switzerland (99 min)
Director: Petra Volpe
Screenwriter: Petra Volpe
Producer: Reto Schaerli, Lukas Hobi
Main cast: Marisa Paredes, Devid Striesow
[divider]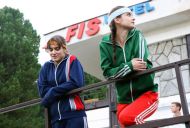 FAIR PLAY – Czech Republic, Germany, Slovakia (105 min)
Director: Andrea Sedlackova
Screenwriter: Andrea Sedlackova
Producer: Christine Haupt, Katerina Cerna, Undine Filter, Silvia Panakova, Pavel Strnad, Thommy Kral
Main cast: Roman Luknar, Judit Bardos, Avi Schnaidman
[divider]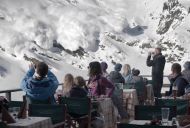 FORCE MAJEURE / TURIST – Sweden, Afghanistan, Denmark, France, Norway (118 min)
Director: Ruben Östlund
Screenwriter: Ruben Östlund
Producer: Marie Kjellson, Erik Hemmendorff, Philippe Bober
Main cast: Lisa Loven Kongsli, Johannes Bah Kuhnke
[divider]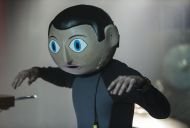 FRANK – UK, Ireland (95 min)
Director: Lenny Abrahamson
Screenwriter: Peter Straughan, Jon Ronson
Producer: Stevie Lee, Ed Guiney, David Barron
Main cast: Scoot McNairy, Michael Fassbender, Maggie Gyllenhaal, Domhnall Gleeson
[divider]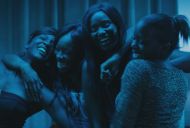 GIRLHOOD / BANDE DE FILLES – France (112 min)
Director: Céline Sciamma
Screenwriter: Céline Sciamma
Producer: Bénédicte Couvreur
Main cast: Karidja Touré
[divider]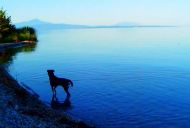 GOODBYE TO LANGUAGE / ADIEU AU LANGAGE – France (70 min)
Director: Jean-Luc Godard
Screenwriter: Jean-Luc Godard
Producer: Brahim Chioua
Main cast: Héloïse Godet, Richard Chevalier, Kamel Abdelli, Zoé Bruneau, Christian Gregori
[divider]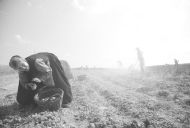 HOME FROM HOME – CHRONICLES OF A VISION / DIE ANDERE HEIMAT – CHRONIK EINER SEHNSUCHT – Germany, France (230 min)
Director: Edgar Reitz
Screenwriter: Gert Heidenreich, Edgar Reitz
Producer: Christian Reitz
Main cast: Marita Breuer, Antonia Bill, Jan Schneider
[divider]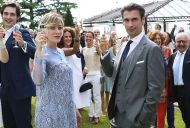 HUMAN CAPITAL / IL CAPITALE UMANO – Italy (108 min)
Director: Paolo Virzì
Screenwriter: Francesco Piccolo, Francesco Bruni, Paolo Virzì
Producer: Birgit Kemner, Benedetto Habib, Fabrizio Donvito, Marco Cohen, Philippe Gompel
Main cast: Fabrizio Gifuni, Luigi Lo Cascio, Valeria Bruni Tedeschi, Fabrizio Bentivoglio
[divider]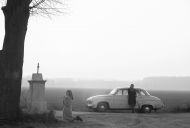 IDA – Poland, Denmark (80 min)
Director:
 Pawel Pawlikowski
Screenwriter: Pawel Pawlikowski, Rebecca Lenkiewicz
Producer: Ewa Puszczynska, Piotr Dzieciol, Eric Abraham
Main cast: Jerzy Trela, Agata Trzebuchowska, Agata Kulesza, Dawid Ogrodnik, Adam Szyszkowski
[divider]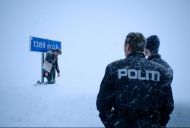 IN ORDER OF DISAPPEARANCE / KRAFTIDIOTEN – Norway (111 min min)
Director: Hans Petter Moland
Screenwriter: Kim Fupz Aakeson
Producer: Stein B. Kvae, Finn Gjerdrum
Main cast: Stellan Skarsgård, Bruno Ganz, Pål Sverre Hagen
[divider]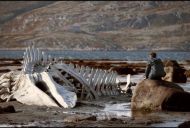 LEVIATHAN / LEVIAFAN – Russia (140 min)
Director: Andrey Zvyagintsev
Screenwriter: Andrey Zvyagintsev, Oleg Negin
Producer: Sergey Melkumov, Alexander Rodnyansky
Main cast: Alexey Rozin, Vladimir Vdovitchenkov, Sergey Pokhodaev, Elena Lyadova, Roman Madyanov, Anna Ukolova, Sergey Serebryakov
[divider]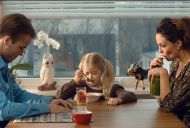 LIFE IN A FISHBOWL / VONARSTRÆTI – Sweden, Finland, Iceland, Czech Republic, (130 min)
Director: Baldvin Zophoníasson
Screenwriter: Birgir Steinarsson, Baldvin Zophoníasson
Producer: Julius Kemp, Ingvar Thordarson
Main cast: Thor Kristjansson, Hera Hilmar, Thorsteinn Bachmann
[divider]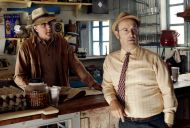 LIVING IS EASY WITH EYES CLOSED / VIVIR ES FÁCIL CON LOS OJOS CERRADOS – Spain (108 min)
Director: David Trueba
Screenwriter: David Trueba
Producer: Cristina Huete
Main cast: Natalia de Molina, Francesc Colomer, Javier Cámara
[divider]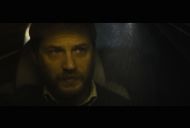 LOCKE – UK (85 min)
Director: Steve Knight
Screenwriter: Steve Knight
Producer: Guy Heeley, Paul Webster
Main cast: Andrew Scott, Olivia Colman, Tom Hardy, Ruth Wilson
[divider]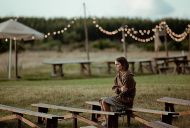 LOVE IS BLIND / KERTU – Estonia (97 min min)
Director: Ilmar Raag
Screenwriter: Ilmar Raag
Producer: Riina Sildos
Main cast: Ursula Ratasepp, Mait Malmsten
[divider]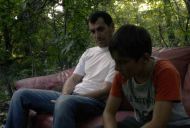 MACONDO – Austria (98 min)
Director: Sudabeh Mortezai
Screenwriter: Sudabeh Mortezai
Producer: Sabine Moser, Oliver Neumann
Main cast: Ramasan Minkailov, Kheda Gazieva, Aslan Elbie
[divider]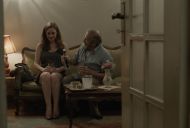 MISS VIOLENCE – Greece (99 min)
Director: Alexandros Avranas
Screenwriter: Alexandros Avranas, Kostas Peroulis
Producer: Christos V. Konstantakopoulos, Vasilis Chrysanthopoulos, Alexandros Avranas
Main cast: Eleni Roussinou, Themis Panou
[divider]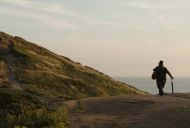 MR. TURNER – UK, Germany, France, WAN (150 min)
Director: Mike Leigh
Screenwriter: Mike Leigh
Producer: Georgina Lowe
Main cast: Paul Jesson, Dorothy Atkinson, Marion Bailey, Timothy Spall, Lesley Manville
[divider]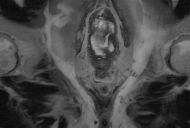 NYMPHOMANIAC – DIRECTOR'S CUT – Denmark (Vol I: 145 min & Vol II: 180 min)
Director: Lars von Trier
Screenwriter: Lars von Trier
Producer: Louise Vesth
Main cast: Stellan Skarsgård, Charlotte Gainsbourg, Stacy Martin, Shia LaBeouf
[divider]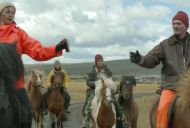 OF HORSES AND MEN / HROSS Í OSS – Iceland, Germany, Norway (77 min)
Director: Benedikt Erlingson
Screenwriter: Benedikt Erlingson
Producer: Fridrik Thor Fririksson
Main cast: Charlotte Böving, Ingvar Sigurdsson
[divider]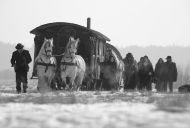 PAPUSZA – Poland (131 min)
Director: Krzysztof Krauze, Joanna Kos-Krauze
Screenwriter: Krzysztof Krauze, Joanna Kos-Krauze
Producer: Lambros Ziotas
Main cast: Antoni Pawlicki, Jowita Budnik, Artur Steranko, Zbigniew Walerys
[divider]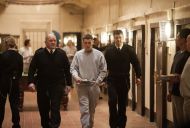 STARRED UP – UK (106 min)
Director: David Mackenzie
Screenwriter: Jonathan Asser
Main cast: Ben Mendelsohn, Jack O'Connell, Rupert Friend
[divider]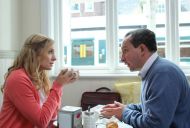 STILL LIFE – UK, Italy (87 min)
Director: Uberto Pasolini
Screenwriter: Uberto Pasolini
Producer: Christopher Simon, Felix Vossen, Uberto Pasolini
Main cast: Andrew Buchan, Eddie Marsan, Joanne Froggatt, Karen Drury
[divider]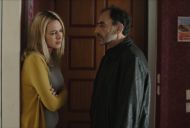 STRATOS / TO MIKRO PSARI – Greece, Germany, Cyprus (137 min)
Director: Yannis Economides
Screenwriter: Christos V. Konstantakopoulos, Yannis Economides, Harry Lagoussis, Thanos Xiros, Harry Lagoussis
Producer: Christos V. Konstantakopoulos
Main cast: Vangelis Mourikis
[divider]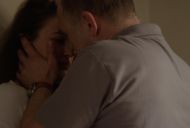 THAT LOVELY GIRL / HARCHEK ME HEADRO – Israel (97 min)
Director: Karen Yedaya
Screenwriter: Karen Yedaya
Producer: Michael Eckelt, Jerome Bleitrach, Emmanuel Agneray, Marek Rozenbaum
Main cast: Yael Abecassis, Maayan Turjeman, Tzahi Grad
[divider]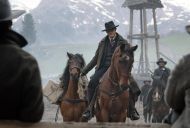 THE DARK VALLEY / DAS FINSTERE TAL – Austria, Germany (114 min)
Director: Andreas Prochaska
Screenwriter: Martin Ambrosch
Producer: Helmut Grasser, Stefan Arndt
Main cast: Sam Riley, Paula Beer, Tobias Moretti
[divider]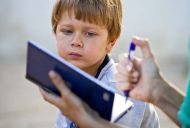 THE KINDERGARDEN TEACHER / HAGANENET – Israel, France (120 min)
Director: Navad Lapid
Screenwriter: Navad Lapid
Producer: Carole Scotta, Osnat Handelsman-Keren, Talia Kleinhendler
Main cast: Avi Schnaidman, Sarit Larry
[divider]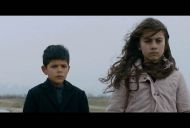 THE LAMB / KUZU – Germany, Turkey (85 min)
Director: Kutlug Ataman
Screenwriter: Kutlug Ataman
Producer: Kutlug Ataman
Main cast: Mert Tastan, Cahit Gok, Nesrin Cavadzade, S?la Lara Canturk
[divider]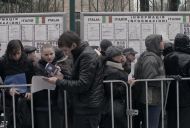 THE TRIBE / PLEMYA – Ukraine (132 min)
Director: Myroslav Slaboshpytskiy
Screenwriter: Myroslav Slaboshpytskiy
Producer: Iya Myslytska
Main cast: Yana Novikova, Grigoriy Fesenko
[divider]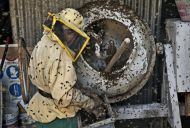 THE WONDERS / LE MERAVIGLIE – Italy, Germany, Switzerland (110 min)
Director: Alice Rohrwacher
Screenwriter: Alice Rohrwacher
Producer: Tiziana Soudani, Carlo Cresto-Dina, Michael Weber, Karl Baumgartner
Main cast: Alexandra Lungu, Sam Louwick, Alba Rohrwacher
[divider]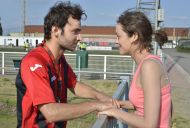 TWO DAYS, ONE NIGHT / DEUX JOURS, UNE NUIT – Belgium, France, Italy (96 min)
Director: Jean-Pierre Dardenne, Jean-Pierre Dardenne
Screenwriter: Jean-Pierre Dardenne, Jean-Pierre Dardenne
Producer: Jean-Pierre Dardenne, Luc Dardenne
Main cast: Marion Cotillard
[divider]
UNDER THE SKIN – UK (108 min)
Director: Jonathan Glazer
Screenwriter: Jonathan Glazer, Walter Campbell
Producer: James Wilson, Nick Wechsler
Main cast: Scarlett Johansson
[divider]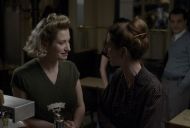 VIOLETTE – Belgium, France (139 min)
Director: Martin Provost
Screenwriter: René de Ceccatty, Martin Provost, Marc Abdelnour
Producer: Miléna Poylo, Gilles Sacuto
Main cast: Jacques Bonnaffé, Catherine Hiegel, Olivier Py, Olivier Gourmet, Emmanuelle Devos, Sandrine Kiberlain
[divider]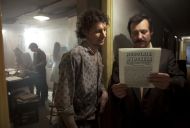 WALESA. MAN OF HOPE / WAŁĘSA. CZŁOWIEK Z NADZIEI – Poland (127 min)
Director: Andrzej Wajda
Screenwriter: Janusz Glowacki
Producer: Michal Kwiecinski
Main cast: Zbigniew Zamachowski, Robert Wieckiewicz, Agnieszka Grochowska
[divider]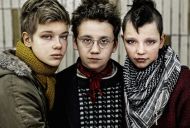 WE ARE THE BEST! / VI ÄR BÄST! – Sweden, Denmark (102 min)
Director: Lukas Moodyson
Screenwriter: Lukas Moodyson
Producer: Lars Jönsson
Main cast: Mira Grosin, Liv LeMoyne, Mira Barkhammar
[divider]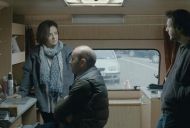 WHEN EVENING FALLS ON BUCHAREST OR METABOLISM / CÂND SE LASA SEARA PESTE BUCURESTI SAU METABOLISM – Romania, France (85 min min)
Director: Corneliu Porumboiu
Screenwriter: Corneliu Porumboiu
Producer: Marcela Ursu
Main cast: Diana Avramut, Mihaela Sirbu, Alexandru Papadopol, Bogdan Dumitrache
[divider]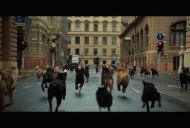 WHITE GOD / FEHÉR ISTEN – Sweden, Germany, Hungary (116 min)
Director: Kornél Mundruczó
Screenwriter: Kata Wéber, Kornél Mundruczó, Viktória Petrányi
Producer: Viktória Petrányi
Main cast: Szabolcs Thurócz, Zsófia Psotta, Sándor Zsótér
[divider]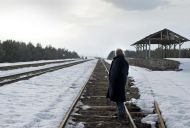 WINTER SLEEP / KIS UYKUSU – France, Germany, Turkey (196 min)
Director: Nuri Bilge Ceylan
Screenwriter: Nuri Bilge Ceylan, Ebru Ceylan
Producer: Zeynep Özbatur Atakan
Main cast: Melisa Sözen, Ayberk Pekcan, Nadir Sarbacak, Tamer Levent, Mehmet Ali Nuroglu, Haluk Bilginer, Nejat Isler, Demet Akbag, Emirhan Doruktutan
[divider]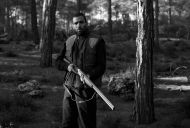 WOLF – Netherlands (119 min)
Director: Jim Taihuttu
Screenwriter: Jim Taihuttu
Producer: Julius Ponten
Main cast: Marwan Kenzari, Chems Eddine Amar, Cahit Olmez, Bo Maerten, Raymond Thiry
[divider]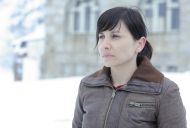 WOUNDED / LA HERIDA – Spain (95 min)
Director: Fernando Franco
Screenwriter: Enric Rufas, Enric Rufas
Producer: Koldo Zuazua
Main cast: Marian Alvarez, Andrés Gertrudix, Rosana Pastor, Manolo Solo